So it's official! Congratulations! You said YES! So what's next? We know you have a mountain of planning ahead of you and we want to be the least of your worries. Our 15+ years of experience and detailed wedding planner provides you with the confidence of a successful experience you'll remember for a lifetime! We have been blessed to be a part of hundreds of outstanding weddings which has given us the opportunity to refine our process for ultimate, seamless success. We designate any and all time necessary to get to know you via text/call/email/facetime! Understanding you and your guest's needs as well as expectations is our promise to you. To get started select one of our amazing packages or build your own! Contact us when you are ready, we can't wait to schedule your special day!
Complete your wedding package with a discount on our Eyeconic
Photo Booth! Click

to

check out our Packages!
Our Quaint package is perfect for the small affair providing everything you would expect for an elegant, memorable experience.
The Quaint Package includes :
• One Professional DJ/MC for up to 4 hours
• DJ Table with Facade
• 2 - State of the art QSC Speakers with stand scrim covers
• 1 - Wireless Microphone
• 8 - Wireless controlled Up Lights to match your color scheme
• 1 - Pinspot light for main table or cake table
Supplying you with the best we have to offer, our Elite Package will make sure your special day soars over the top!
The Elite Package includes :
• Ceremony Package included
• One Professional DJ/MC/Lighting Technician for up to 5 hours (Post Ceremony)
• Custom Eyecon Entertainment DJ Booth
• 2 - State of the art QSC Speakers on uplit totems
• 1 - State of the art QSC Subwoofer
• 1 - Wireless Microphone
• Turntable Package Included
• Full Venue Uplighting to match your color scheme. Beat synced, color changing light show during dancing
• 2 - 6ft. Truss sections with scrim covers
• 2 - State of the art ADJ moving head intelligent lights, Spotlight First Dance
• 6- Pinspot lights for main, cake and dinner tables
• Custom Personal Monogram Package included
• 50" LED TV Package Included
• Dancing on a Cloud Package Included
​
Click the buttons below to begin your Eyeconic Experience!
Our Eyecon Cannon includes :
• 1 - Handheld C02 Cannon
• Bride & Groom Spotlight shot
• Amazing Photo & Video opportunities
• Discount available with purchase of other packages
Our Eyeconic Sparks Package includes :
• 2 or 4 - Eyeconic Sparks Machines
• 100% Safe, Non-Pyrotechnic
• Utilized at Ceremony and/or Reception
• Discount available with purchase of other packages
Our Custom Monogram Package includes :
• 1 - Custom Monogram Design for your big day
• Designed to match your atmosphere
• Monogram displayed on floor or wall
• Discount available with purchase of other packages
Our Uplighting Package includes :
• Additional fixtures are available for purchase
• Full venue uplighting transforms your day into a magical space
• Millions of colors to choose from to match your color scheme
• Discount available with purchase of other packages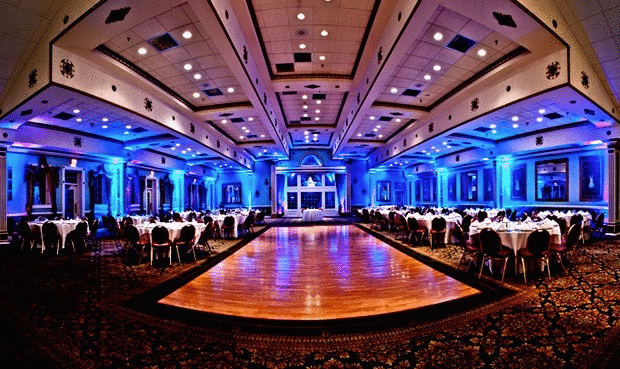 Our 50" LED TV Package includes :
• 2 - 50" LED TVs mounted on our TRUSS system
• Customizable Video Monogram design with optional Picture Slide Show
• Video DJ Performance during dancing
• Discount available with purchase of other packages
Turntables - s

tandard with Preferred & Elite Packages
Our Turntable Upgrade Package includes :
• The ultimate club experience
• Elevate your dance party with incredible crowd engagement
• Deliver a real DJ experience to your guests
• Discount available with purchase of other packages
Projector Cake Mapping - Call for Pricing
Our Projector Cake Mapping Package includes :
• 5 tier Wedding cake covered in white fondant
• Customizable Video content designed by Eyecon Entertainment
• Showcase your cake with custom, vibrant videos
• Discount available with purchase of other packages